Best Orofacial Pain Clinic in Los Angeles, California
The Headache TMJ – Los Angeles Pain Clinic provides the best treatment services for patients suffering from complex head, face, mouth, temporomandibular joint, and neck pain, as well as for those suffering from snoring or other related symptoms of obstructive sleep apnea.
Headache TMJ – Los Angeles Pain Clinic
Dr. Katayoun Omrani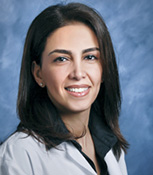 Dr. Katayoun Omrani is a leading Orofacial Pain specialist in Los Angeles and Southern California. Her expertise as a board certified Orofacial Pain specialist in treating all types of TMJ, head, facial and cervical disorders has made her a highly sought after expert in her field. Dr. Katayoun Omrani is very experienced in treating sleep apnea with oral devices as well.
Caring for Headaches, TMJ Disorders, Orofacial Pain and Sleep Apnea
Through her practice of Orofacial Pain and Dental Sleep Medicine, the medical specializations of Headache TMJ – Los Angeles Pain Clinic's Dr. Katayoun Omrani include myofascial pain, migraine as well as mixed headaches, trigeminal and also other facial neuralgias, neuropathic pain, toothaches of non-dental origin, temporomandibular joint disorders and arthritis, obstructive sleep apnea and snoring, and cervical (neck) disorders.
Hassle Free Appointment Booking
(310) 422-4246