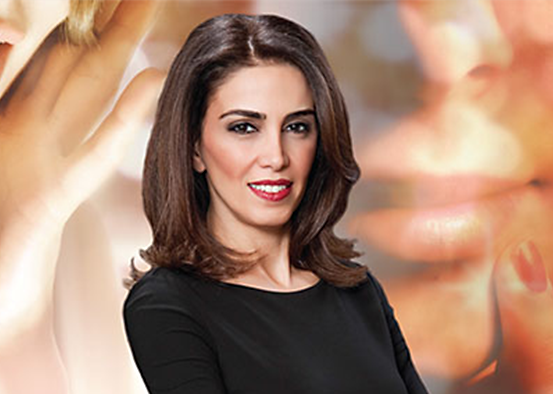 Dr. Katayoun Omrani
Education
1991-1993


Bachelors of Science, Cum Laude UCLA

1994-1998


Doctorate of Dental Surgery UCLA

1998-1999


Advanced Education in Dentistry Residency UCLA

2008-2010


Orofacial Pain and Dental Sleep Medicine Residency Chief Resident, UCLA
Academic and Clinical Appointments
2010-2012


Co-director UCLA Orofacial Pain mini-residency

2010-Present


Lecturer and Clinical Professor UCLA Oral Medicine and Orofacial Pain Department

2010-Present


Attending Cedars-Sinai Medical Center

2010-Present


Private Practice The Pain Center Cedars-Sinai Medical Center
Dr. Katayoun Omrani
Orofacial Pain specialist – Los Angeles Pain Clinic
Before becoming an Orofacial Pain specialist, Dr. Katayoun Omrani earned her bachelor's degree in biology Cum Laude and her dental degree from UCLA with honors. She then completed a one year residency in the AEGD (Advanced Education in General Dentistry) at UCLA followed by a general dentistry private practice. Dr. Katayoun Omrani returned to UCLA for her true calling and specialized in the field of pain management. She completed a two year residency training in Orofacial Pain and Dental Sleep Medicine, where she served as chief resident. After completing her residency, Dr. Katayoun Omrani began practicing at the Pain Center at the Cedars-Sinai Medical Center.
Dr. Katayoun Omrani is board certified and is a Diplomate of the American Board of Orofacial Pain. As a lecturer and clinical professor at UCLA in the Department of Oral Medicine and Orofacial Pain, she is responsible for training residents. She is also an attending at Cedars-Sinai. She is the former co-director of Orofacial Pain mini- residency at UCLA..
Dr. Katayoun Omrani is a member in several organizations in her field of practice including the American Academy of Orofacial Pain, American Board of Orofacial Pain, American Academy of Dental Sleep Medicine, Headache Cooperative of the Pacific and American Headache Society. Her research focus is in headache and neuropathic pain and has lectured extensively on these topics.
At the Headache TMJ – Los Angeles Pain Clinic, Dr. Katayoun Omrani has a unique and conservative approach to patient care that consists of a comprehensive examination and an individualized treatment program. Dr. Katayoun Omrani is committed to medical excellence and provides state-of-art diagnosis and treatment for chronic painful conditions in the head, face, neck and temporomandibular joint with an evidence-based approach and the use of current scientific knowledge and information supported by appropriate studies and research. She also assists patients with obstructive sleep apnea who cannot tolerate a CPAP machine with dental devices.