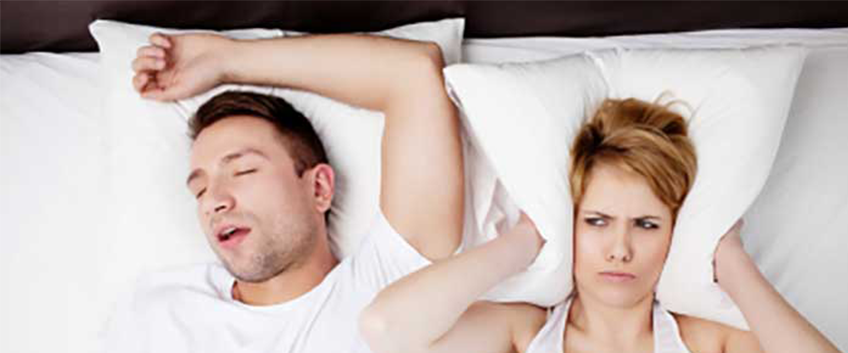 SCIENCE AND REMEDIES OF SLEEP APNEA
A lot of people think that sleep apnea is just another term for snoring. This is far from accurate. Snoring can be embarrassing at times but this is nothing compared to sleep apnea which could be detrimental to your health.
WHAT IS SLEEP APNEA?
A medical condition where there is sudden oxygen level drop in your blood during sleep which results in interruption in your breathing. To counter this, your brain will send a signal to disturb your sleep and kick start your breathing. The sudden gasp and chocking sound, which is similar to snoring, is the external manifestation of the body's sudden jerk to kick start breathing.  
TYPES OF SLEEP APNEA
There are instances where a person suddenly wakes up during the sudden stop and reset of breathing. At other times, they don't recognize that they are experiencing sleep apnea. These are descriptions of the common types of sleep apnea, which are as follows:  
Obstructive – this is the most common type of sleep apnea which is oftentimes mistaken for simple snoring. This happens when the soft tissue in the back of the throat relaxes during sleep and blocks the air passage, thus making the snoring sounds.
Central – this is more serious in nature because it involves the nervous system. Basically, during this type of apnea the brain fails to signal the muscles that control breathing, resulting in intermittent stop and go of your breathing pattern.
Complex – this type is a combination of both obstructive and central sleep apnea resulting in the intermittent stoppage of breathing while at the same time causes the patient to snore loudly.
HOW TO SPOT SLEEP APNEA?
Since sleep apnea happens when you are not awake, it is oftentimes hard to know if you are suffering from one. However, there are symptoms and tell-tale signs available to you to determine if you are suffering from sleep apnea, among them are:  
Asking your partner or love ones if you snore in your sleep;
Waking up from sleep immediately upon experiencing choking or snorting sound;
Waking up at night feeling worn out and short of breath; or
Fatigue and tiredness during the day regardless of the length of time you stayed in bed.
SELF REMEDIES FOR SIMPLE SLEEP APNEA
You can never down play the seriousness of sleep apnea. However, if not so severe as to interfere with your daily life, there are some home remedies you can utilize to make sure that your sleep apnea does not get worse, among these are as follows:  
Make a lifestyle change like sleeping with more hours and at better parts of the night;
Quit smoking and other vices;
Ask your doctor if you can change your medication if you are taking any pills or medicine;
Exercise regularly; and
Eat healthy.
WHAT TO DO IN CASE OF SERIOUS SLEEP APNEA?
Upon recognizing the signs and symptoms and barring any help from the home remedies mentioned, you definitely need to seek medical examination and treatment from your trusted doctor. Treatment of your sleep apnea includes treating the underlying medical condition that is causing your sleep apnea, which may include provision for other breathing devices or apparatus, dental devices, implants or even surgeries. Medication is also available to treat sleep apnea but regardless of the modes of treatment, your health will best be serviced by seeking your doctor's help as soon as possible.